How-to transfer to others.
Transfer money to people at Scotiabank and other local banks. 
Let's get started.
Follow the steps below.
Step 1 - Launch the App and sign in.
Launch the Scotia Caribbean app and sign in. Depending on your security settings, you will need to verify your identity through FACE ID, Touch ID or by entering a verification code, that is sent to your registered email.
You should receive your verification code in your email's inbox immediately. If you don't see it, check your spam and/or promotions folder. If after a couple minutes, it's still not there, click the "Send me a verification code" link.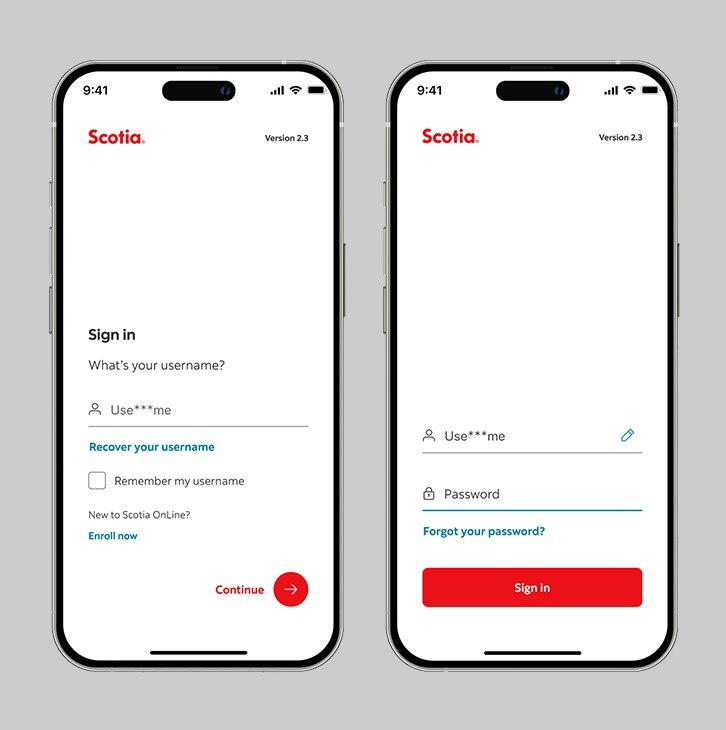 Step 2 - Go to the Transfer tab.
Tap on the 'Transfers' icon at the bottom of your screen to view your transfer options.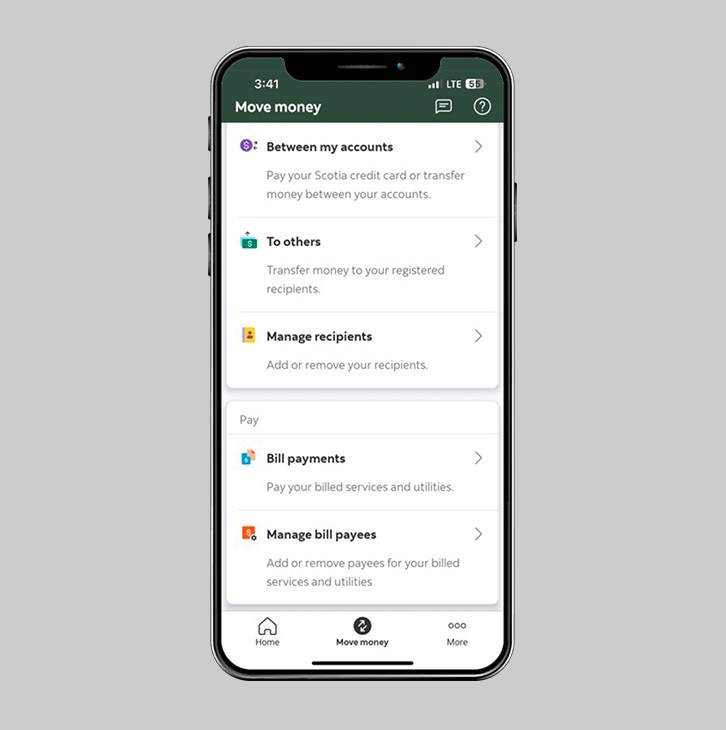 Step 3 - Select 'to others'.
On this page, select transfer 'to others' to choose from your list of added recipients. 

Click here to view our step by step guide if you wish to add a new Transfer Recipient.
Step 4 - Enter transfer details.
Select the account you would like to transfer funds from
Then, choose a recipient
Next, enter the amount
Finally, read and agree to the terms and conditions
If you're transferring funds to a recipient that has already been added, enter the name into the search bar and it will automatically pop up. Select the recipient name then, move on to the next step.

If you need to add a new recipient, click here to learn how.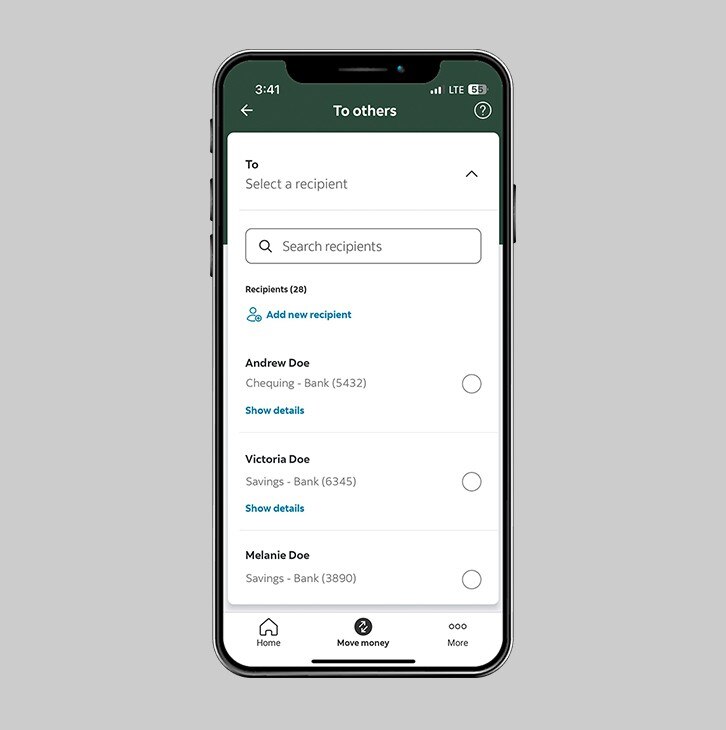 Step 5 - Review and transfer.
Review your transfer details and amount. When you're ready to proceed, slide to transfer.
You will then receive a payment confirmation and a reference number that you can keep for your records.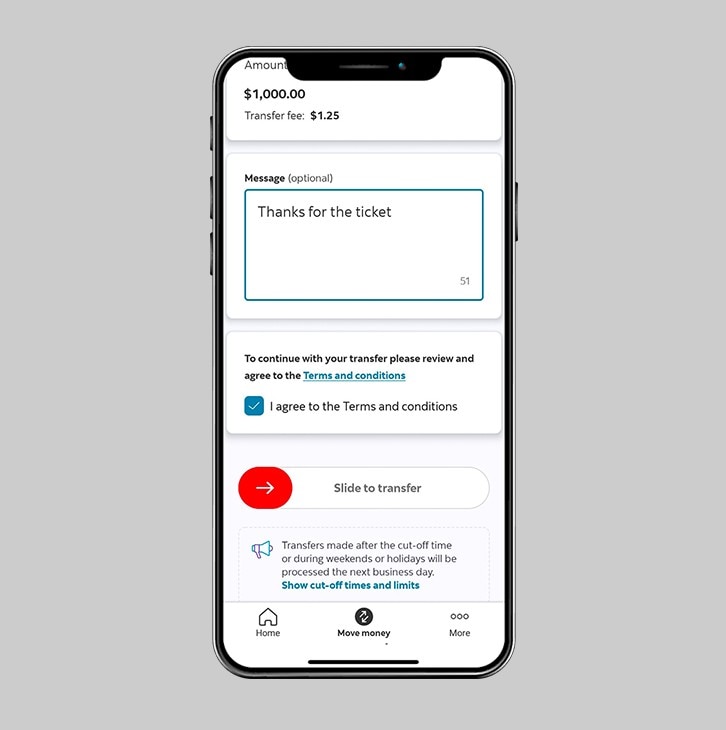 Step 6 - Success! You've transferred to another account.
You will now receive a payment confirmation receipt and a reference number that you can keep for your records or share with your recipient.