How-to Transfer Funds 
Keep track of your money electronically. Send and Receive Funds straight to accounts.

Let's get started. 
Follow the steps below.
Step 1 - Go to the sign in page
You should receive your verification code in your email's inbox immediately. If you don't see it, check your spam and/or promotions folder. If after a couple minutes, it's still not there, click the "Send me a verification code" link.
Step 2 - Select Transfer to Others
Click on "Transfer" in the red navigation bar at the top of the page and select "Transfer to Others" from the dropdown menu.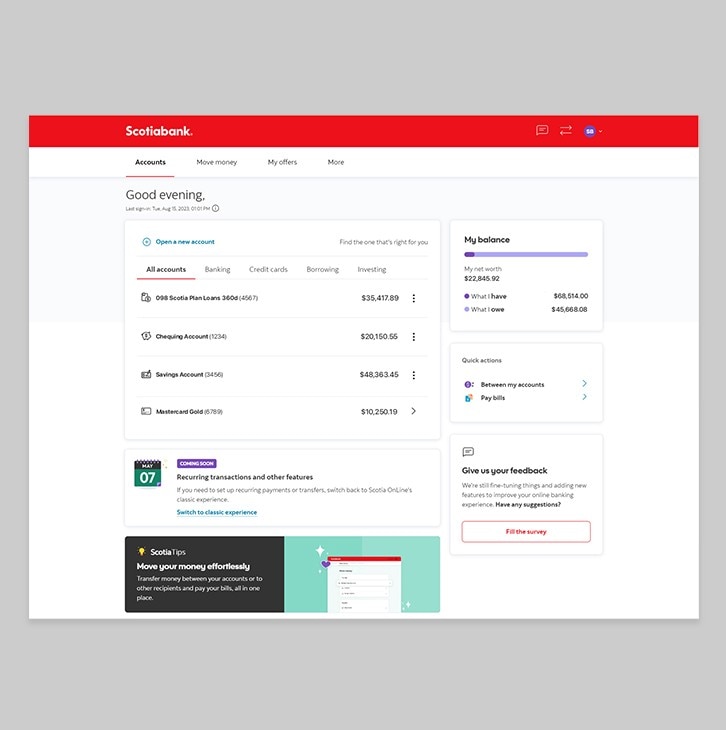 Step 3 - Enter transfer details
Next, make sure you've selected the accurate Transfer Recipient.

Once confirmed, select the account that you would like the funds to come from and enter the amount you wish to transfer.
Click next when you're done.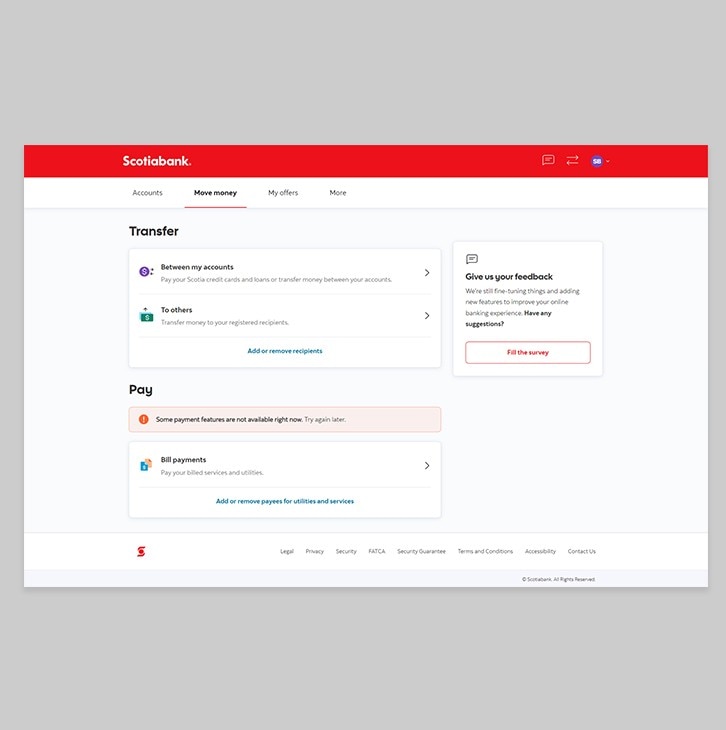 Step 4 - Verify transfer details
Carefully review the information provided to ensure it's accurate. If the information is correct, select 'Transfer'. If not, select 'Back' and make the necessary changes.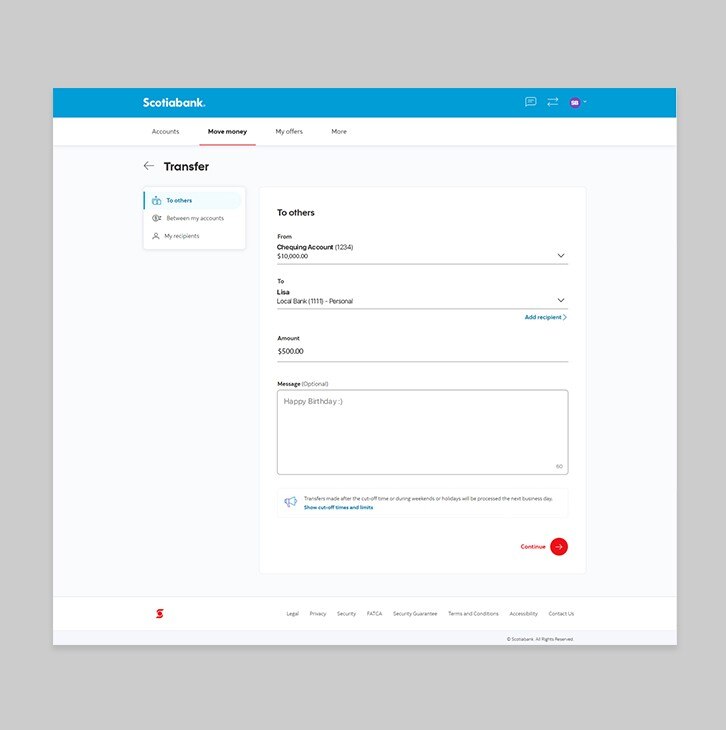 Step 5 - Transfer successful!
You should now see a notification banner at the top of the page, letting you know that the transfer is successful.