How-to pay your Credit Card
Pay your credit card from the comfort of your home. 
Let's get started. 
Follow the steps below.
Step 1 - Go to the sign in page
You should receive your verification code in your email's inbox immediately. If you don't see it, check your spam and/or promotions folder. If after a couple minutes, it's still not there, click the "Send me a verification code" link.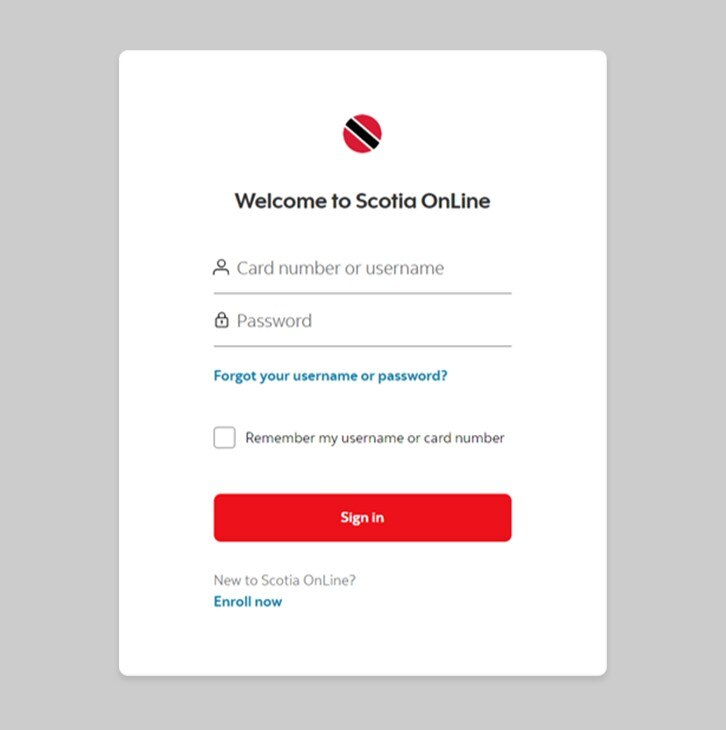 Step 2 - Select Transfer Between my Accounts
Click on "Transfer" in the red navigation bar at the top pf the page and select "Transfer Between my Accounts" from the dropdown menu.
Step 3 - Enter requested info
Here you will be prompted to select payment details as follows:

From: Select the account that you would like the payment to come from.
To: Select your Credit Card from the dropdown menu

Amount: Enter the amount that you would like to pay

Frequency: Make a one time payment or setup recurring payments, using this option. 

Date: Choose to pay today or a date in the future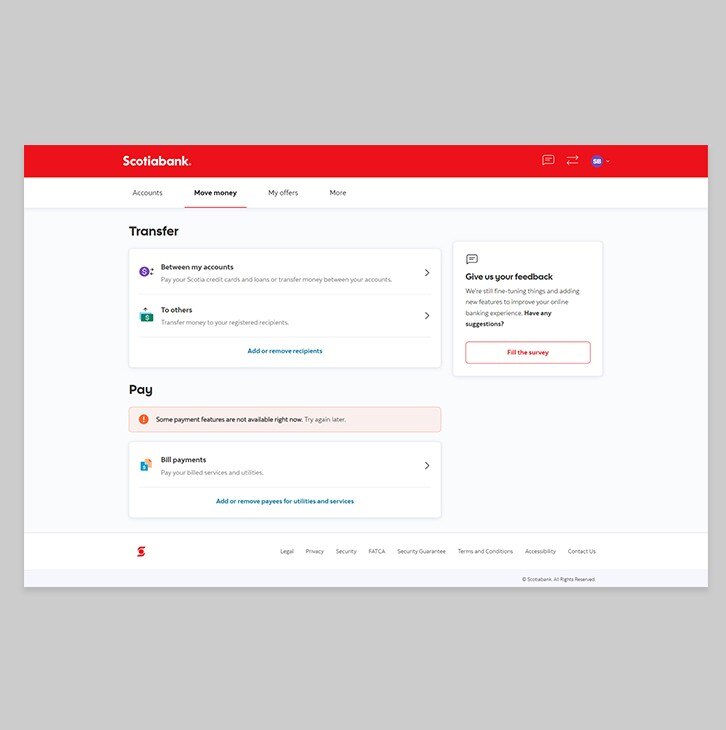 Step 4 - Verify payment details
Verify that the details you entered are correct. When you're ready to proceed, click "Confirm".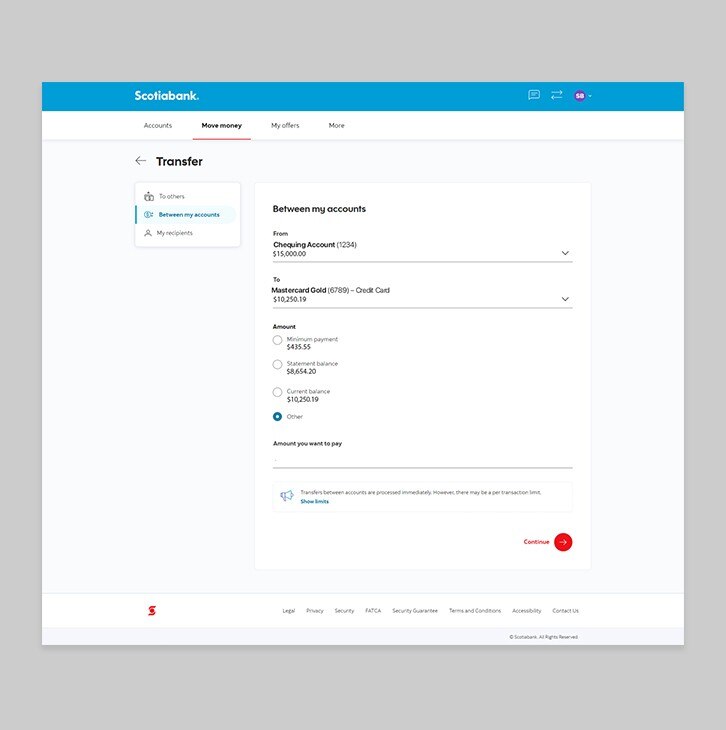 Step 5 - Payment successful!
You should now see a notification banner, letting you know that the payment was successful.