Scotiabank MasterCard Business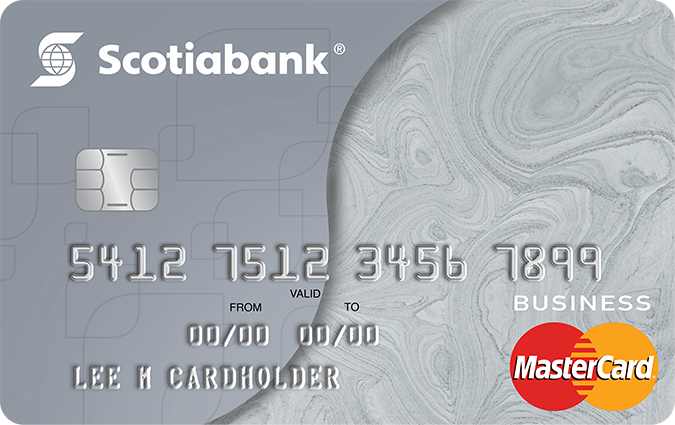 Right for you if:

You want to track and manage your expenses

Your card comes with benefits

Order up to five cards and set specific credit limits
Use Scotiabank Credit Card Cheques wherever credit cards are not accepted2
Provide your family with financial comfort in the event of your death with optional, low-cost Credit Life Protection for up to US$15,000
Get cash advances at over one million ATMs worldwide
Enrol in the Scotiabank MasterCard for Small Business Credit Protection Plan in the event of death or critical illness3
Every transaction you make using a Scotiabank card with chip and your unique 4-digit Personal Identification Number (PIN) gives you an added layer of security. That means greater protection each and every time.


Up to

5 cards with different credit limits

Cash advances at over

1,000,000 ATMs worldwide

Find the card that's right for you.